Happy National Poetry Day! ♥
I was drawn to writing ever since I could remember. I fell in love with words, with stories inside books, with the way the pen meets the paper. And then, for five years, I lost that. I stopped creating art. I stopped listening to my voice. I didn't even recognize it. I am so glad that I found my way back.
To celebrate today, here's a look at the first poem I ever got published:
DISTORTION
Windowed your split view,
Like the exterior of my conversation with vodka-
My words, tumbling from strawberry chapstick lips
"I wouldn't lie to you, I swear."
You search through limbed teeth just in case,
Not believing reassurance I found in the shot glass.
Then, rake up my tongue because it's keeping hidden truth.
My tonsils become the rough bark of our argument-and there!
Hit realization, by eventually looking out from inside your living room:
I bear no fruit; aging and losing branches.
Stepping outside like I always knew you would,
disgust feeding that chainsaw hypocrisy,
You cut down the divided tree of my naïve mouth.
White lies don't shed to be forgiven.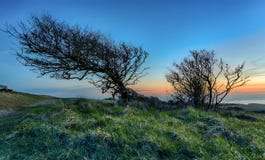 This poem was published in Issue 2 of The Blue Route when I was a freshman in college, circa 2009. (WOW!) See it in print here.
And P.S.  It is funny how life gets distorted, isn't it? Our paths twist, people in our lives mislead us. The view we had can end up being so inaccurate from where we currently stand. Learn to morph, rise after buckling at the knees, speak through the garbled noise. Remember that pivots are necessary. Remember to stay true.